With the price of fuel, who wouldn't need a helping hand at the pump? With our new contest, you could have $500 to fill your tank. Refill the tank and enter for a chance to win the Great Gas Card gift. +Members can participate daily and don't forget to answer the survey question to get additional participation. Contest ends May 31 at 11:59 p.m.
Congratulations to Mat S., winner of last month's site map refresh contest. Thank you to everyone who entered.
Be sure to watch the latest episode of Up Close & Personal as Scott Sexsmith sits down with Ontario's 25th Premier, Kathleen Wynne. Wynne will retire from politics after the June 2 provincial election. From forming a majority government in 2014 to losing party status in 2018 to going after it, this conversation covers it all. For previous episodes of Up Close & Personal, click here.
Want to know about new contests, offers, features and everything + membership? Be sure to sign up to receive your FREE members-only email, The Plus Side! We send it out to +members once a month and it has some really cool stuff, like chances to win BIG prizes, interesting interviews, and lots of fun content. It's the one email you'll look forward to getting in your inbox every month!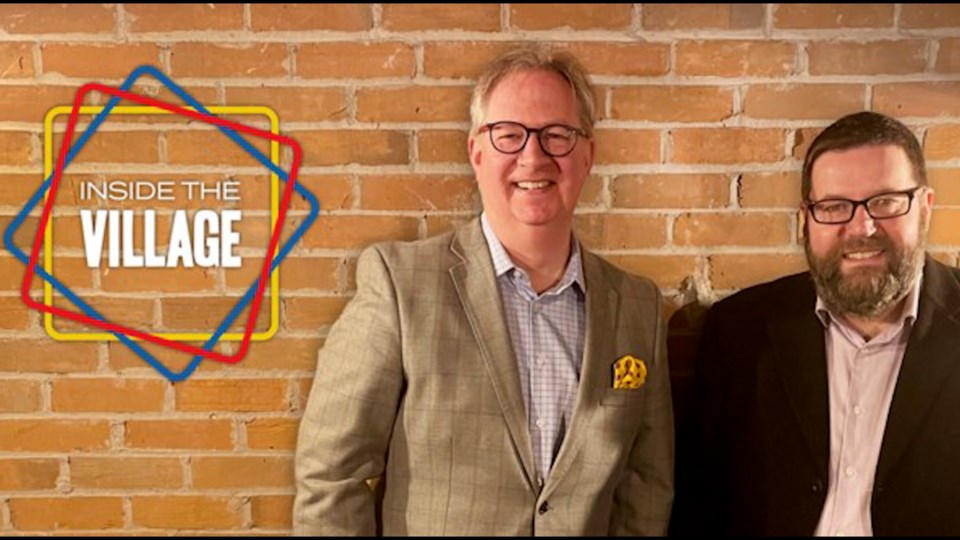 Join hosts Scott Sexsmith and Michael Friscolanti and step into the village with our brand new podcast. You can check out all the episodes here. New episodes are uploaded every Wednesday evening. This week, Scott and Frisco met with NDP leader Andrea Horwath and others.


+Members can get FREE texts with an insider view on Midland news and + member updates. This is your chance to text us questions or give us feedback. Sign up today and join the two-way conversation! Stay informed and get the news before everyone else! Receive your +member updates directly to your mobile phone.​
From the press room
Sainte-Thérèse's "monumental" music program returns with a to bloom. 'It's a long-awaited moment for these kids,' teacher says of school hosting music review again after two pandemic-filled years