You'd think we're used to it by now, but somehow, every year, the passage of time baffles us. How Are we already halfway to 2022? Didn't we just celebrate Christmas?
Well now with the year having seen 22 different number 1 albums and some huge hit singles, we feel reflected. Yes, it's time for the Official Charts team to pick the music offerings of 2022 so far.
Check out the records we've had on loop below.
Martin Talbot, Managing Director
Single: Sun's Signature – Apples
Cocteau Twin Liz Fraser returns with partner Damon Reece on this exquisite track (and accompanying EP), which offers echoes of influences and influences (from Kate Bush to Goldfrapp) and reminds us of her shimmering genius.
Album : Aldous Harding – Warm Chris
Keeping up with the famed Designer of 2019 was always going to be a challenge, but the New Zealand singer-songwriter pulls it off effortlessly with Warm Chris, a collection of strident yet delicate songs, delivered by Harding in his typical way, geographically, emotionally and melodically untraceable.
Lauren Kreisler, Brand and Content Manager
Single: Confidence Man – Feels Like a Different Thing
Oh Confidence Man, you've made my summer so far. From Mighty Hoopla to Glastonbury, to my Couch-to-5K mission too – an instant party whenever you need it.
Someone I know described them on social media as "Italo house Scissor Sisters on Pro Plus" and I honestly can't sum them up any better. An Aussie electro-pop four piece – they've got tunes, they've got improvised choreography, tapered bras and energy levels through the roof. If you need a helping hand, go see them play, you're guaranteed to come away converted.
Still, to chart in the UK, but 100% bust the pants off the festival circuit here, they deserve more awareness, so that's me doing my part.
Album : Frank Turner – FTHC
A number 1 album was a long time coming, but Frank Turner finally earned one on his ninth attempt in February, and deservedly so.
A return to hardcore for Frank, from the album's shameless opener to the tenderness of A Wave Across the Bay – a tribute to the late Frightened Rabbit singer Scott Hutchison – FTHC is as diverse as it is raw. It was also our first in-person shoot of the Number 1 award since lockdown, so it holds a special place to remind us how good it is to do your teamwork in real life.
Outstanding title – the poetic love letter to London that is Farewell to My City (Note to self – this will be my devastated coming out anthem if I ever decide to leave the capital).
Becca Monahan, Commercial Director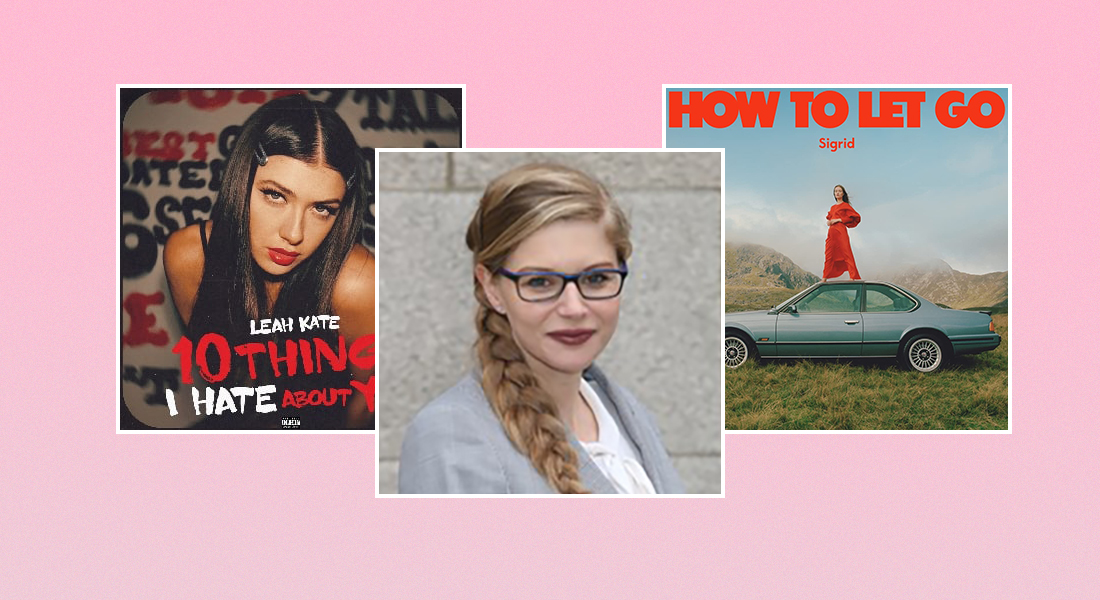 Single: Leah Kate – 10 things I hate about you
It might have something to do with going straight from a pandemic in 2021 to a cold war in 2022, but any track that has me singing into my hairbrush at full volume gets a big boost from me this year. There's something about the chord progression combined with the brilliantly candid lyrics that always make me smile.
It's the kind of song that immediately has you Googling the lyrics so you can sing along with wild abandon and legitimately shout things like 'Ten, you are selfish. Nine, you're jaded. Eight, dumbest guy I've ever dated. Is it a coincidence that it appears to be one of many tracks from this year channeling 2000s vibes? I don't think so – with the world so serious right now, that's exactly what we need.
Album: Sigrid – How to let go
There are a surprising number of different styles on offer – from the poppy opening tracks It Gets Dark and Burning Bridges to the disco-sounding sounds of Mirror, ballads Last To Know and High Note. Each track has a bit of Sigrid's unique style, but also many varied influences – Dua Lipa in Mirror, The Killers in Thank Me Later and the fantastic collaboration with Bring Me The Horizon, the album's wildcard, Bad Life (which immediately made me listen to the acoustic version in rehearsal).
She's a more grown-up Sigrid, with a lot more power in her voice than her 2018 single Strangers. As she sings in Mirror, 'I need solitude, to know that there's nothing I can't turn into trust. In every track, you can hear the confidence of an artist who knows where she's going, and I can't wait to see what she does next.
George Griffiths, personal editor
Single: Claudia Valentina – Additional Agenda
There's no room for error or compromise on Claudia Valentina's brilliant Extra Agenda, a nude-disco kiss for emotionally incompetent playboys (we see you!)'I'm not calling you here to chat,' she says. 'Shut the fuck up, give my mind a break.' A riot from start to finish, no one has the right to make a banger that big. One thing is clear: Claudia is in control and she's here to stay. I mean come on. This chorus? Iconic.
Album : FKA Twigs – Caprisongs
FKA Twigs has long been the kind of pop songwriter I deeply admire – you're not a true alt-gay if LP1 hasn't shaped you – but I've always (kinda selfishly) wondered what's going on. would pass if Taliah Burnett decided to, uh, do a bunch of bops.
Caprisongs is just that – bops stacked on top of bops. Sparkling and flashing at the speed of light, it's the sound of one of our most dedicated artists finally letting in the light and having fun for the first time. There's a lot to like here – from tender Meta Angel to Papi Bones with Shygirl, Caprisongs is an eclectic collection that pushes the twigs further and further into the realms of true pop supremacy. It's a pleasure to hear him get there, finally.
Ross McNeilage, Social Media Producer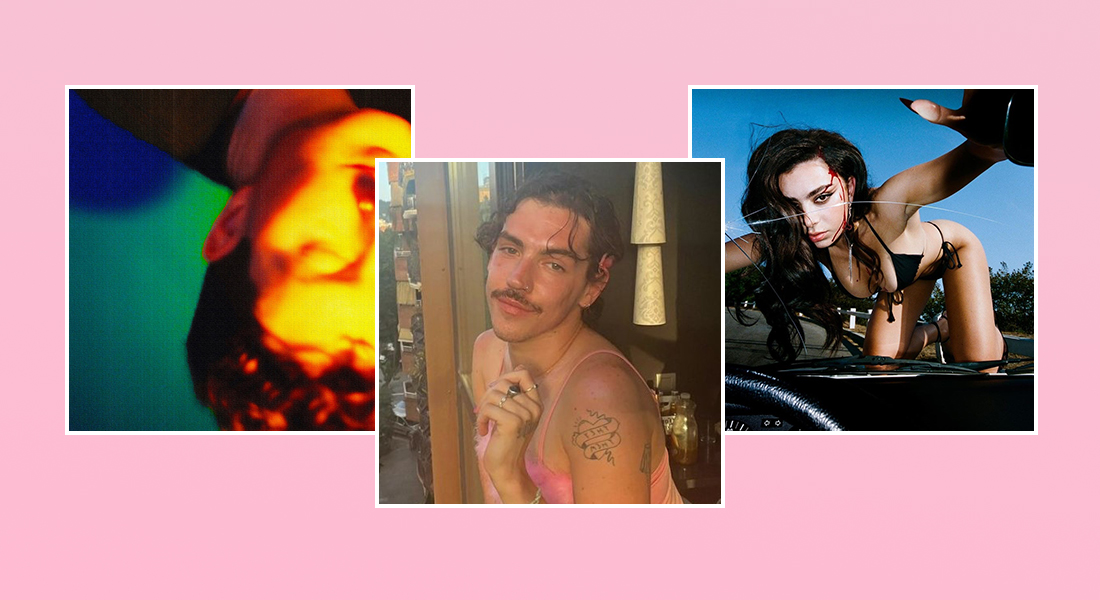 Single: Joesef – It's been a bit heavy lately
Scottish dream-pop's sad resident boi Joesef has consistently delivered since 2019, and It's Been A Little Heavy Lately is his best yet. Building on its signature jazz-influenced lo-fi sound, the groovy melody distracts you from despair with its hip-shaking, clapping production.
Album: Charli XCX – CRASH
Charli's main pop girl era is the best pop manifesto of the decade so far. She committed to the shiny, choreographed bombshell aesthetic, then backed it up with the album of her career. Combining the best of all eras – bubbly dream-pop, bratty Americanisms, frenetic rave – she proved the industry would be much duller and less melodic without her. Constant rehearsal for the next single, please!
Helen Ainsley, Marketing and Communications Coordinator
Single: Cat Burns – Go
Cat Burns' groundbreaking song and Cat herself are a testament to how great new talent is being discovered through new platforms like TikTok. Personally, I think it would have absolutely deserved a move to number 1, but number 2 really isn't bad for your first chart success.
Album: Kate Rusby – 30 Happy Returns
I've been a lifelong Kate Rusby fan, so this album of re-recordings from her entire career has been an absolute pleasure to repeat since its release in May. With new arrangements and instrumentals, plus great features that elevate these songs to another level, I'm then happy to be able to hear these tracks again as Kate's early albums are currently not available for streaming (and my CD collection lives at my parents' house up north).
Carl Smith, editor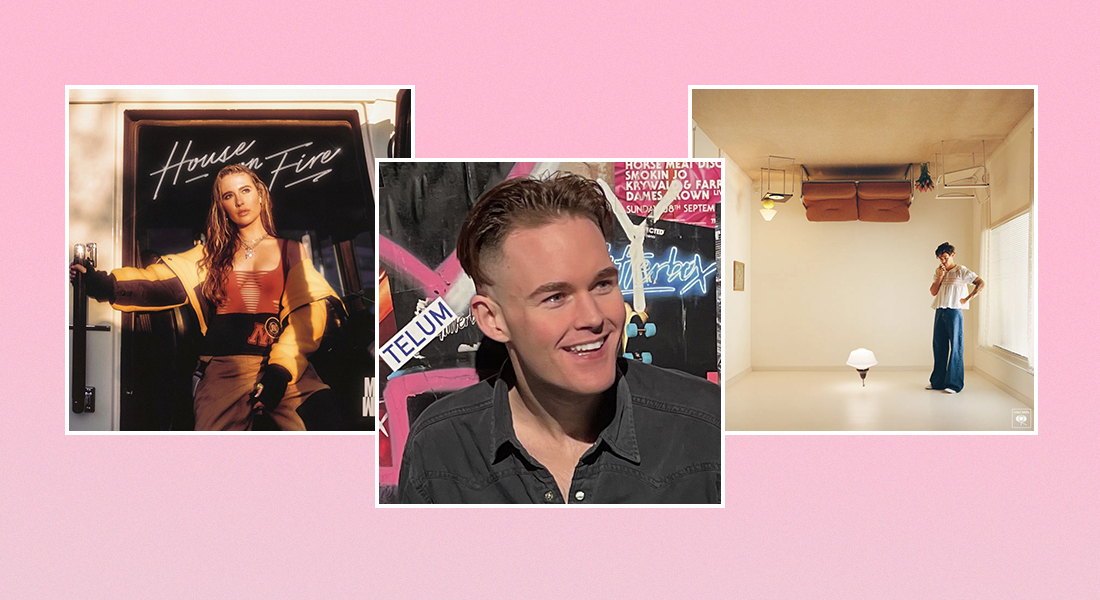 Single: Mimi Webb – House on fire
In 2022, so many artists can claim they've had a viral TikTok track. But, with the ephemeral nature of the platform, it takes a real star to transcend the app and carve out a real pop career. Enter: Mimi Webb, who refused to let TikTok triumph over Before I Go. Earlier this year, House on Fire marked Mimi's Main Pop Girl moment as she experimented outside of the ballads she was known for. A breakup bop full of personality, it proved Mimi had the makings of Britain's next superstar.
Album: Harry Styles – Harry's House
If his self-titled debut was a statement of "genuine" post-boyband musicality, and 2019's Fine Line was a 180 in search of commercial viability, Harry's third offering saw him find his sweet spot. Balancing the awkward, "serious" moments of the early singer-songwriter and stage hits like Watermelon Sugar, Harry's House is the work of a confident artist who has perfected his craft. It's experimental (that central satellite eight is exquisite), emotional (Matilda to have to get the unique treatment) and, above all, fun. I sincerely believe that Harry's House will be a defining record of the 20s.
To check out this year's biggest official singles and albums so far, check out OfficialCharts.com tomorrow from 8am.