CHANGHUA, Taiwan—Tsai Hui-hui, president of Hsu-fa International Trade Company, felt fascinated and purified by Shen Yun Performing Arts. "It brought me to a country full of goodness," she said. "The Shen Yun show is amazing! It is fabulous!"
Ms. Tsai experienced Shen Yun at Yuanlin Performing Arts Hall on the afternoon of July 3. It was her first time to attend a Shen Yun performance. She said that Shen Yun presented a world "without agony, without trouble, [a world] full of peace, pure happiness.
Ms. Tsai has visited many countries around the world and attended countless performances.
"Shen Yun is the most serious and perfect show in the world. The dancers' facial expressions, their eyes and their postures harmonize… The dance, the backdrop and the music all go together perfectly.
Ms. Tsai concluded that Shen Yun had three unique characteristics in her eyes. "First, the costumes are exquisite and beautiful. Second, the technique is superb. And third, the performance purifies the hearts and souls of the audience.
The magistrate of Changhua County, the mayor of Changhua, the mayor of Yuanlin, the mayor of Puxin, Taiwan legislators and councilors were surprised to meet at the Shen Yun performance.
"[Shen Yun] is a captivating performance. We couldn't help but applaud [in the middle of a program]said Changhua County Magistrate Wang Huei-mei.
"The techniques and skills of the dancers are brilliant… Every moment you can be amazed by the admirable performance. Shen Yun is truly magnificent," Ms. Wang said.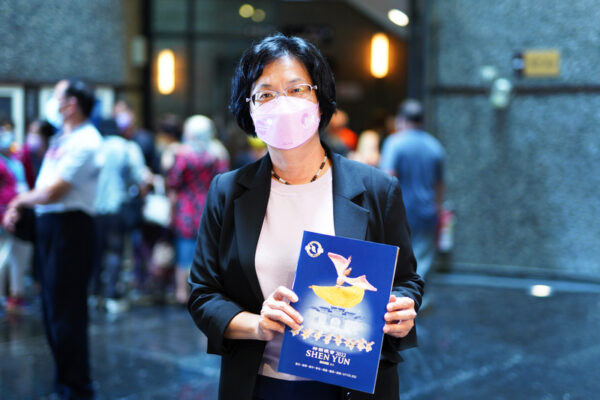 As Changhua's top official, Ms. Wang appreciates Shen Yun's visit to the city. The performances were particularly special after two years of the pandemic.
"I understand how difficult it is to come to Taiwan and perform after the outbreak," Wang said. "All Shen Yun performers come from overseas. They perform superb classical Chinese dances to the extreme, bringing us a great visual feast, and more importantly, it calms our minds. … Thanks a lot!"
"Shen Yun is a great show!
"Shen Yun is a great show! If you think Shen Yun is number two in the world, then there is no number one," Yuanlin Mayor Yu Chen-hsiung said.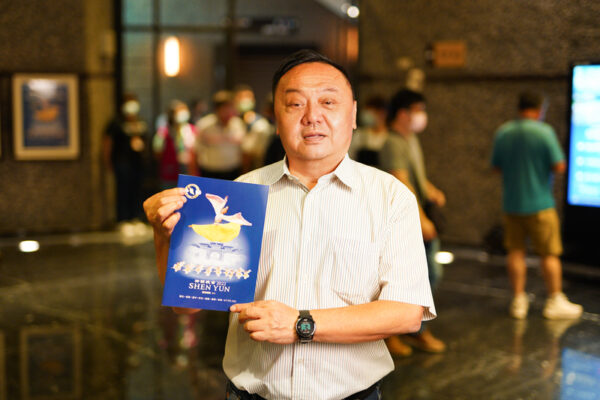 Mr. Yu liked everything about Shen Yun. "There was no fault at all! The movements of the dancers and the presentation of the decor blend seamlessly. It is absolutely gorgeous!"
Outraged classical chinese danceShen Yun also emphasizes folk and ethnic dances from different parts of China, each with beautiful costumes and stunning sets.
Mr. Yu did not take a break on Sunday. He watched the show after a busy day at work. "I was very tired today and was afraid to fall asleep before coming here. Contrary to my expectations, I am fully energized by Shen Yun.
He suggests everyone come to Shen Yun. Others like him can be uplifted and children can learn about traditional culture and moral values ​​through the show.
"The younger generations need to be educated. Watching a show like Shen Yun can change children's values," Yu said.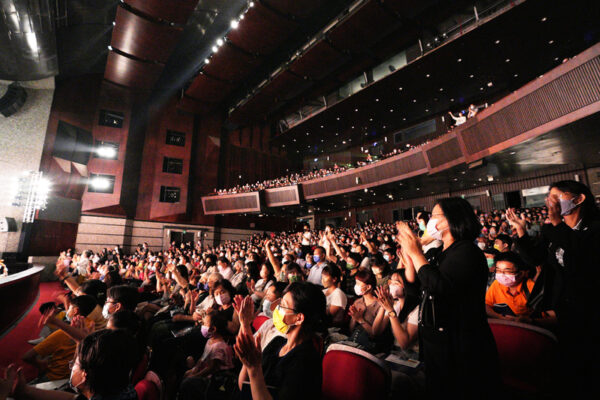 Epoch Times staff report in Changhua.
Epoch Times is a proud sponsor of Shen Yun Performing Arts. We've covered public reactions since Shen Yun's inception in 2006.