The Denver Center for the Performing Arts has announced some of its 2022-23 theater lineup — the seven local plays and musicals that will be staged by the 42-year-old DCPA Theater Company.
DCPA Off-Center previously announced "Theatre of the Mind," an immersive semi-autobiographical journey co-created by Talking Heads frontman David Byrne and writer Mala Gaonkar, opens August 3. It will take place, with just 16 audience members at a time, across multiple performance areas in a 15,000 square foot warehouse at 3821 Steele St. Presales open May 6.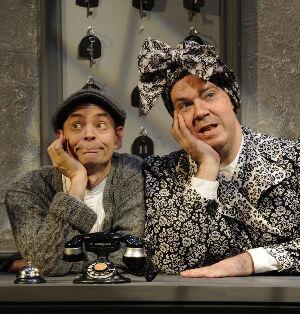 The season includes a musical adaptation of Alice Walker's 'The Color Purple', William Shakespeare's 'Much Ado About Nothing' and a new staging of 'The 39 Steps', a good-time parody of the spy thriller. 'Alfred Hitchcock staged for the first time by the company. back in 2010.
The new season officially opens with "The Chinese Lady" by Lloyd Suh, who previously premiered her wartime story in turn-of-the-century newspaper "The Great Wall" at the Denver Center in 2011. Her new play, which takes place in 1834, followed Afong Moy, considered the first Chinese woman to arrive in continental America.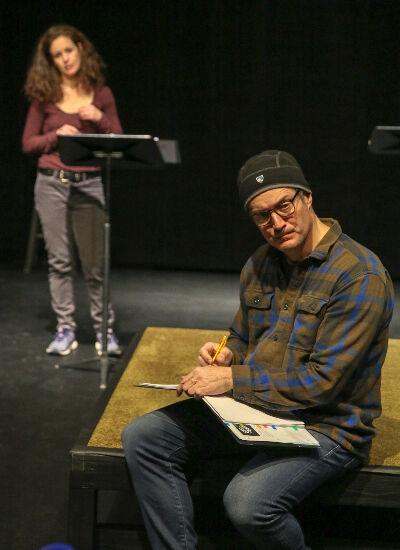 The DCPA Theater company typically runs two or three featured selections from its annual Colorado New Play summit for full production in a subsequent season. None of the four featured plays from Summit 2022 have been included in the new season, but artistic director Chris Coleman has stated his desire to slow the pipeline of new productions by giving plays at least two years of additional development before production. complete.
The new season includes "Hotter than Egypt," which was first shown to local audiences as a Colorado New Play Summit 2020 read. Yussef El Guindi's story follows an American couple going through marriage difficulties as they It was traveling against the backdrop of the 2011 Egyptian uprising, and is currently having its world premiere at a theater in Mill Valley, California.
The only world premiere on the new list is not a Summit play. It's Alexis Scheer's "Laughs in Spanish," described as "a comedic snapshot of Cuban and Colombian-American culture in the heart of Miami's Wynwood arts district."
"The Color Purple," written by Marsha Norman, is a musical far more faithful to the conventions of musical theater than to its gritty, sparse sourcebook. It is something entirely different that deserves to be judged on its own terms.
The popular immersive vacation experience "Camp Christmas", from the singular mind of Lonnie Hanzon, will return for a third consecutive year and the second at Lakewood's Heritage Lakewood Belmar Park.
The perennial favorite "A Christmas Carol" will return with a new director: Anthony Powell, who was Associate Artistic Director of the DCPA Theater Company for 18 years and now directs Stories on Stage. He last directed "Lord of the Flies" and "All the Way" for the DCPA in 2015-16.
"Audiences will be able to experience classic productions they know and love, as well as new stories from emerging playwrights," Coleman said.
The plays will be performed in the company's renovated (and renamed) Wolf, Singleton and Kilstrom theatres. DCPA Education's popular theater program for young audiences will return from the pandemic with "Little Red," an original musical retelling of the story of Little Red Riding Hood, at the Randy Weeks Conservatory Theater.
The company still has two upcoming offerings for its current season: "Choir Boy," opening April 22, and "Quixote Nuevo," opening May 13.
No date has been released for the announcement of the Denver Center's 2022-23 touring season on Broadway.
New Subscribers and New Season Subscribers can purchase packages now at denvercenter.org/theatrecompany. Single tickets will go on sale at a later date.